You're on your way to mastering clawhammer banjo!
You need a subscription to access this page.
This page can only be accessed by subscribers to the Beginning Clawhammer Banjo and higher tiers. Subscribe now to get access.
Welcome to the Beginning Clawhammer Banjo Series! These 15 lesson video series will guide you through the essentials of clawhammer banjo. 
Maybe you heard that distinct sound on the radio or at a show and it immediately pulled you in. Maybe you've been trying to master the technique with Youtube videos and just can't quite figure it out. Or maybe you had a few lessons a several years ago and need a brush up.  
You are in the right place!

For just $25/month (half the price of a private online lesson), you will have access to 15 streaming instructional videos, plus additional resources for each lesson.
I will guide you through the essentials of the clawhammer banjo style.  We'll start with mastering the bum-ditty rhythm pattern, then explore left-hand techniques, tunes, different tunings, and even and introduction to singing with the banjo. You will have continuous access to the material as long as your subscription is active, and there are no restrictions - you can cancel at any time.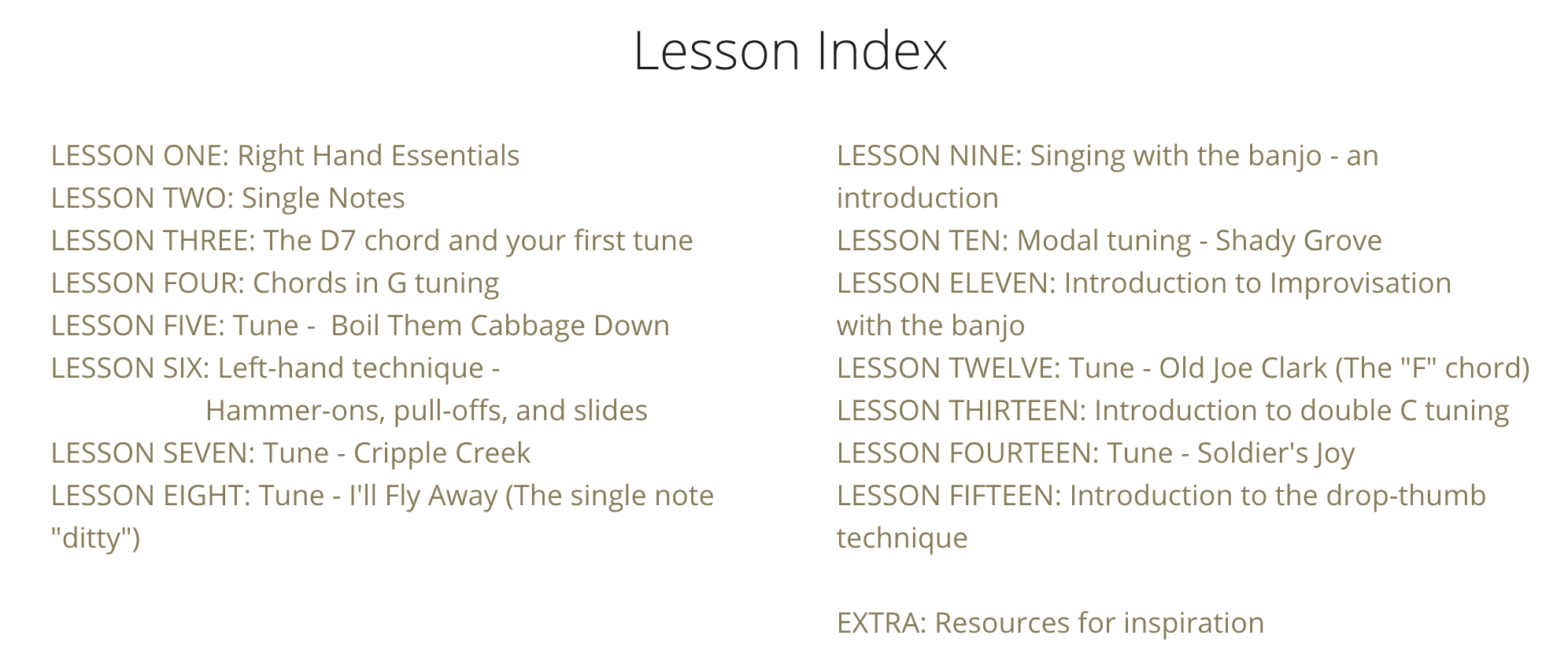 ---
Instructions for subscribing: 
1. Click Subscribe to 'Beginner Clawhammer Banjo" in the green box
2. Enter your e-mail address
3. Look for an e-mail confirming your subscription to the Coty Hogue mailing list (don't worry, I only send pertinent updates)
4. Click on the link in that e-mail confirming your subscription. This will take you to a page where you will be able to enter your payment information. 
5. Once subscribed go to: https://cotyhogue.com/beginning-clawhammer-banjo and login!
Canceling your subscription:
You may cancel at anytime! In order to cancel, scroll to the bottom of the page and click on "My Subscription Settings." From there you will see a tab to cancel your subscription.